Depression
Depression sufferer
Ansu-Marie van der Walt
is looking much better these days!

Ansu-Marie van der Walt is a matric pupil that has been diagnosed with major depression. Her parents were beside themselves with worry because of her unstable moods and behaviour. By chance Ansu-Marie and her father visited a physiotherapist who suggested treatment with the Acutouch Pointers.

Months of psychiatric treatment and medication hadn't helped much, but after a month of treatment with the Pointers there was a marked change in Ansu-Marie's behaviour. Her mother says, "Ansu-Marie has definitely showed positive changes in her behaviour. She is less aggressive and we get along better. She doesn't complain about the needles-and-pins feeling that she used to experience and her medication is a lot less. I can really recommend this treatment."

Mrs. Petra is 24 years old and suffers from severe depression. She was institutionalized two years ago and medical costs were rising. Her medication alone was over R1 700 per month and was not very effective. After six Acutouch treatments she stopped her medication altogether, but continued her Acutouch therapy. She felt more confident and uplifted than she has felt in years. Today, she is a whole new person.

Acutouch Therapy has become renowned for the lifting effect it has on its patients. This is linked with the success in curing ailments and conditions, which improves a patient's mental state. But Acutouch has also been proven to improve people's sleeping patterns and blood circulation, which does a lot to better the emotional state of any human being.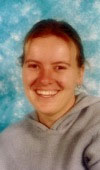 Emotional and related diseases